Long renowned for being a global leader in audience & market measurement through analysis, data firm Nielsen has helped shape the future of media since their inception almost 100 years ago.
For the past year, they have been surveying football fans across the world as part of FIFA's Research Programme in the run-up to the 2022 FIFA World Cup. Nielsen have since shared the results of their study, publishing several insights that highlight fans' behaviours as well as how brands, broadcasters, and platforms can capitalise on sport's biggest spectacle.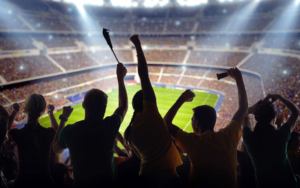 While fans' excitement is unsurprisingly high, Nielsen's findings are a ringing endorsement for Sport Buff — the award-winning leader in gamification and on-screen engagement — whose aim is to enhance audiences' viewing experiences through innovative interaction.
Some of Nielsen's results are indicators of the direction that sports broadcasting is heading. The survey confirmed that 80% of fans are usually on their devices while watching live matches, with 79% of respondents being under the age of 50. Furthermore, football's global popularity doesn't seem to be waning anytime soon, with 70% of sports fans being avid football followers themselves.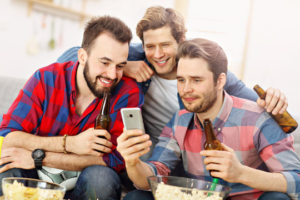 Nielsen's data isn't just limited to fan/viewer analysis. For brands, increased advertising in engaging content is a massive advantage, given that 67% of fans find brands such as Coca-Cola and McDonald's more appealing when they take part in sports sponsorships.
As we inch closer to Qatar '22, these findings aren't just relevant, but also represent how the modern fan interacts with the beautiful game. For Sport Buff, Nielsen's insight can only be a good thing.
"As confirmed in the Neilsen report a large part of the audience are now using their mobile devices while watching Live sporting events, relying on other applications to bolster the experience and communicate with friends and like minded fans. The majority of broadcasters at present only offer this audience a passive lean-back experience," says Sport Buff President and co-founder Jonty Whitehead.
"What Sport Buff does is bring all those engagements that they're looking for elsewhere back into the action, turning it into a much more personal lean-in experience. Through us, everyone wins, from the broadcaster to the viewer and even sponsors and advertisers, because they all have an active, engaged audience that can interact with the content."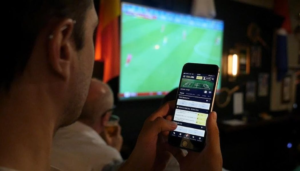 This sentiment is perhaps best distilled in one of the takeaways of the report, "The World Cup isn't just a televised event. It's the opportunity for a fully immersive experience, and the savviest broadcasters, brands and platforms will capitalize by providing content in all the places that fan's want to consume."
With Nielsen's figures backing up Sport Buff's mission, it's clear that two areas will be pivotal in steering the future of sports broadcasting — interactivity and data. 
You can view Nielsen's full FIFA World Cup data hub here.